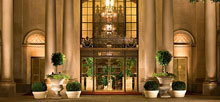 Millennium Biltmore Hotel
Los Angeles
Downtown Los Angeles, California

SYMPOSIUM INFORMATION

>General Information
>Faculty
>Program/Schedule
>Accreditation/CME Surveys
>Registration
>Hotel Reservations
Supported by:
GOOD SAMARITAN HOSPITAL
Los Angeles, CA


Related Conferences:

23rd Annual
Heart Failure 2019
Update on Diagnosis and Therapy
April 13, 2019

FACULTY
PROGRAM DIRECTOR
Uri Elkayam, MD, FACC
Professor of Medicine
University of Southern California
Keck School of Medicine
Los Angeles, California
Anil K. Bhandari, MD, FACC, FHRS
Clinical Professor of Medicine
Keck USC Medicine
Director, Electrophysiology Services
Good Samaritan Hospital
Director, Clinical Cardiac Electrophysiology Fellowship Program
Harbor UCLA/Good Samaritan Hospital
Los Angeles, CA
William T. Abraham, MD, FACP, FACC, FAHA, FESC, FRCP
Professor of Medicine, Physiology and Cell Biology
College of Medicine Distinguished Professor
Division of Cardiovascular Medicine
The Ohio State University
Columbus, OH
Eric Adler, MD, FACC
Professor of Medicine
Medical Director, Cardiac Transplant
Heart Failure and Transplant Cardiology
UC San Diego, La Jolla, CA
Inder Anand, MD, FRCP, D Phil (Oxon.)
Professor of Medicine
University of Minnesota Medical School
VA Medical Centers
Minneapolis, MN and San Diego, CA
David Cannom, MD, FACC, FHRS*
Medical Director of Cardiology, Good Samaritan Hospital
Director of Cardiovascular Trial Development and Engagement,
Cedars-Sinai Heart Institute
Clinical Professor of Medicine, UCLA School of Medicine
Los Angeles, CA
Maria Rosa Costanzo, MD
Medical Director, Heart Failure Research
Advocate Heart Institute
Naperville, IL
Barry H. Greenberg, MD, FACC
Distinguished Professor of Medicine
Director, Advanced Heart Failure Treatment Program
UC San Diego
La Jolla, CA
Yehuda Handelsman, MD
Medical Director & Principal Investigator
Metabolic Institute of America Inc.
Tarzana, CA
Munir S. Janmohamed, MD, FACC
Medical Director, Mechanical circulatory Support/Heart Failure Program
Mercy General Hospital
Mercy Medical Group Cardiology
Sacramento, CA
Alan Maisel, MD, FACC
Emeritus Professor of Cardiology
UC San Diego
La Jolla, CA
Mathew S. Maurer, MD
Arnold and Arlene Goldstein Professor of Cardiology
Professor of Medicine
Director, Clinical Cardiovascular Research Laboratory for the Elderly
Columbia University Irving Medical Center
New York Presbyterian Hospital
New York, NY
Tien M.H. Ng, PharmD, FHFSA, FACC, FCCP, BCPS AQ Cardiology
Associate Professor of Clinical Pharmacy and Medicine
Director, PGY2 Residency in Cardiology
Vice Chair, Titus Family Department of Clinical Pharmacy
School of Pharmacy & Keck School of Medicine
University of Southern California
Los Angeles, CA
Prediman K. Shah, MD, FACC
Shappell and Webb Family Chair in Clinical Cardiology
Director, Oppenheimer Atherosclerosis Research Center
Director, Atherosclerosis Prevention and Treatment Center
Cedars-Sinai Heart Institute
Professor of Medicine and Cardiology,
David Geffen School of Medicine, UCLA
Los Angeles, CA
Nir Uriel, MD, MSc
Louis Block Professor of Medicine
Director of Heart Failure, Transplant and Mechanical Circulatory Support
Section of Cardiology
The University of Chicago Medicine
Chicago, IL
FACULTY DISCLOSURE
It is our policy to ensure balance, independence, objectivity and scientific rigor. All persons involved in the selection, development and presentation of content are required to disclose any real or apparent conflicts of interest. All conflicts of interest will be resolved prior to an educational activity being delivered to learners through one of the following mechanisms 1) altering the financial relationship with the commercial interest, 2) altering the individual's control over CME content about the products or services of the commercial interest, and/or 3) validating the activity content through independent peer review. All persons are also required to disclose any discussions of off label/unapproved uses of drugs or devices. Persons who refuse or fail to disclose are disqualified from participating in the CME activity. Participants will be asked to evaluate whether the speaker's outside interests reflect a possible bias in the planning or presentation of the activity. This information is used to plan future activities.