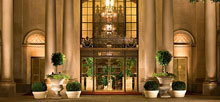 Millennium Biltmore Hotel
Los Angeles
Downtown Los Angeles, California

SYMPOSIUM INFORMATION

>General Information
>Faculty
>Program/Schedule
>Accreditation/CME Surveys
>Registration
>Hotel Reservations
Supported by:
GOOD SAMARITAN HOSPITAL
Los Angeles, CA


Related Conferences:

23rd Annual
Heart Failure 2019
Update on Diagnosis and Therapy
April 13, 2019

FACULTY
PROGRAM DIRECTOR
Uri Elkayam, MD, FACC
Professor of Medicine
University of Southern California
Keck School of Medicine
Los Angeles, California
Anil K. Bhandari, MD, FACC, FHRS
Director, Electrophysiology
Director, EPS Fellowship Program
Chair, CME Program
Good Samaritan Hospital
Associate Clinical Professor of Medicine
University of Southern California
Los Angeles, CA
INVITED SPEAKERS
We are currently assemblying an exciting group of speakers that will provide insight into the latest updates in heart failure. Our faculty list will be posted in the fall.



FACULTY DISCLOSURE
It is our policy to ensure balance, independence, objectivity and scientific rigor. All persons involved in the selection, development and presentation of content are required to disclose any real or apparent conflicts of interest. All conflicts of interest will be resolved prior to an educational activity being delivered to learners through one of the following mechanisms 1) altering the financial relationship with the commercial interest, 2) altering the individual's control over CME content about the products or services of the commercial interest, and/or 3) validating the activity content through independent peer review. All persons are also required to disclose any discussions of off label/unapproved uses of drugs or devices. Persons who refuse or fail to disclose are disqualified from participating in the CME activity. Participants will be asked to evaluate whether the speaker's outside interests reflect a possible bias in the planning or presentation of the activity. This information is used to plan future activities.