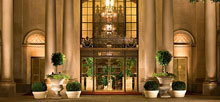 Millennium Biltmore Hotel
Los Angeles
Downtown Los Angeles, California

SYMPOSIUM INFORMATION

>General Information
>Faculty
>Program/Schedule
>Accreditation/CME Surveys
>Registration
>Hotel Reservations
Supported by:
GOOD SAMARITAN HOSPITAL
Los Angeles

Officially Endorsed by:
THE HEART FAILURE SOCIETY OF AMERICA

Affiliated With:
INTERNATIONAL ACADEMY OF CARDIOLOGY




Related Conferences:

22nd Annual
Heart Failure 2018
Update on Diagnosis and Therapy
April 21, 2018

PROGRAM / SCHEDULE

Saturday, April 21, 2018

Heart Failure 2018's program will provide a comprehensive update on the prevention, diagnosis and management of Heart Failure (HF). The program includes lectures presented by experts in the field combined with interactive panel discussions with faculty. The extensive list of topics includes the latest information on the management of hypertension, hypercholesterolemia, pulmonary hypertension. acute and chronic HF, valvular disease, electrolyte abnormalities, amyloidosis and sarcoidosis, stroke prevention and treatment of atrial fibrillation and the use of electrophysiological and cardiac assist devices for the treatment of HF. As in past years, this year's program was designed to provide a high level and clinically relevant update with the goal of improving the care of patients with heart failure.
Our full program will be posting in January!