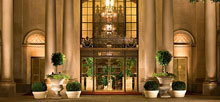 Millennium Biltmore Hotel
Los Angeles
Downtown Los Angeles, California

SYMPOSIUM INFORMATION

>General Information
>Faculty
>Program/Schedule
>Accreditation/CME Surveys
>Registration
>Hotel Reservations
Supported by:
GOOD SAMARITAN HOSPITAL
Los Angeles, CA


Related Conferences:

23rd Annual
Heart Failure 2019
Update on Diagnosis and Therapy
April 13, 2019

2018 CME SURVEYS, SPEAKER SLIDE DOWNLOAD & SYLLABUS
For access to CME surveys and symposium materials, use your registration email address to login. Surveys were due by May 14, 2018. Certificates are available online until January 1, 2019




IMPORTANT CME CREDIT NOTICE
CME Certificates will be issued digitally after Speaker and Symposium Surveys are completed. Surveys are accessible after signing in with the email address you submitted during registration.
Surveys will be accessible online the day of the symposium and for 3 weeks following.
ACCREDITATION

This Live activity, 23rd Annual Heart Failure 2019: An Update on Therapy , with a beginning date of 04/13/2019 is currently being reviewed by an accrediting organization to determine credit hour awards.
COURSE OVERVIEW
This year's program provides a comprehensive update on the prevention, diagnosis and management of heart failure (HF). The program includes lectures presented by experts combined with interactive discussion with faculty. The extensive list of topics includes latest information on the management of hyperlipidemia, prevention of HF in patients with diabetes, extensive review of new drugs for the management of chronic HF and pulmonary hypertension, management of electrolyte abnormalities in HF, remote hemodynamic monitoring for prevention of hospitalizations, diagnosis and management of HF with reduced and preserved ejection fraction, HF in women and the approach to patients with new classification of mid-range ejection fraction. The program also includes discussion of new biomarkers, rate versus rhythm control and prevention of stroke in patients with HF and atrial fibrillation, amyloidosis, percutaneous mechanical circulatory support for high risk PCI, surgical revascularization and the value of myocardial viability assessment before surgery in patients with ischemic cardiomyopathy, transcatheter mitral valve repair for functional mitral regurgitation.

The 2019 program has been designed to provide a high level and clinically relevant update with a goal of improving the care of patients with heart failure.

TARGET AUDIENCE
This program has been designed to provide cardiologists, internists, primary care physicians, pharmacists, nurses and other healthcare providers with the necessary information to increase knowledge with the goal of improving the care of patients with HF.
FACULTY DISCLOSURE
It is our policy to ensure balance, independence, objectivity and scientific rigor. All persons involved in the selection, development and presentation of content are required to disclose any real or apparent conflicts of interest. All conflicts of interest will be resolved prior to an educational activity being delivered to learners through one of the following mechanisms 1) altering the financial relationship with the commercial interest, 2) altering the individual's control over CME content about the products or services of the commercial interest, and/or 3) validating the activity content through independent peer review. All persons are also required to disclose any discussions of off label/unapproved uses of drugs or devices. Persons who refuse or fail to disclose are disqualified from participating in the CME activity. Participants will be asked to evaluate whether the speaker's outside interests reflect a possible bias in the planning or presentation of the activity. This information is used to plan future activities.