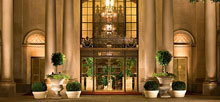 Millennium Biltmore Hotel
Los Angeles
Downtown Los Angeles, California

SYMPOSIUM INFORMATION

>General Information
>Faculty
>Program/Schedule
>Accreditation/CME Surveys
>Registration
>Hotel Reservations
Supported by:
GOOD SAMARITAN HOSPITAL
Los Angeles, CA


Related Conferences:

23rd Annual
Heart Failure 2019
Update on Diagnosis and Therapy
April 13, 2019

IMPORTANT CME CREDIT NOTICE
CME Certificates will be issued digitally after Speaker and Symposium Surveys are completed. Surveys are accessible after signing in with the email address you submitted during registration. Sign-in will be available 2 days prior to the conference and will also give you access to speaker slides and symposium syllabus.

May 6, 2019 is the deadline for completion of the CME Surveys. Certificates will be available online until January 1, 2020

Login Required.

ACCREDITATION

This Live activity, 23rd Annual Heart Failure 2019: An Update on Therapy , with a beginning date of 04/13/2019, has been reviewed and is acceptable for up to 6.5 Prescribed credit(s) by the American Academy of Family Physicians. Physicians should claim only the credit commensurate with the extent of their participation in the activity.

AAFP Prescribed credit is accepted by the American Medical Association as equivalent to AMA PRA Category 1 Credit™ toward the AMA Physician's Recognition Award.

AANP: The American Academy of Nurse Practitioners accepts AAFP Prescribed credit. This program was planned in accordance with AANP CE Standards and Policies and AANP Commercial Support Standards.

ANCC: According to the ANCC, the continuing education hours approved by the AAFP meet the ANCC-accredited CNE criteria.

AAPA: The American Academy of Physician Assistants accepts AAFP Prescribed credit for AAPA Category 1 CME credit.
COURSE OVERVIEW
This year's program provides a comprehensive update on the prevention, diagnosis and management of heart failure (HF). The program includes lectures presented by experts combined with interactive discussion with faculty. The extensive list of topics has been selected to provide a high level, contemporary and clinically relevant update with a goal of improving the care of patients with heart failure.
PROGRAM OBJECTIVES
At the conclusion of this activity, the participants should be able to:
Implement effective therapy for lipid disorders
Manage diabetes in patients with HF
Use new FDA approved drugs for the treatment of chronic HF
Identify new therapeutic approaches for patients with chronic HF including iron replacement
Apply effective management of the hospitalized patients with HF
Understand the clinical implications and management strategies of worsening kidney function during treatment of HF
Assess and follow patients with HF using devices for remote hemodynamic monitoring
Manage patients with pulmonary arterial hypertension
Understand new information on atrial fibrillation ablation in patients with HF
Utilize new biomarkers for the diagnosis and management of patients with HF
Understand mechanisms, diagnosis and management of postural tachycardia syndrome
Use new therapies for the prevention and treatment of hyponatremia and hyperkalemia
Review results of recent trials and define indications for percutaneous mitral valve repair in patients with HF
Understand the mechanisms and hemodynamic effects of bed side circulatory assist devices for the management of severe HF and cardiogenic stroke
Identify the new permanent left ventricular assist devices as a bridge to transplantation or as destination therapy
Provide an update on the management of peripartum cardiomyopathy
Develop a stepwise approach to early diagnosis and treatment of cardiac amyloidosis
Integrate guidelines for the use of palliative care for HF patients
NEEDS ASSESSMENT
Heart failure (HF) is common, but often unrecognized and misdiagnosed. It affects over 6 million Americans and is one of few cardiovascular disorders on the rise. An estimated 670,000 new cases are diagnosed each year and this condition is a major cause of morbidity and mortality and is the leading cause of hospitalizations of the elderly in the U.S. The importance of prevention through early identification and better treatment of risk factors such as hypertension, diabetes mellitus, obesity and lipid disorders and of education of both patients and physicians has been emphasized (Circulation 2013;128:e240).

There is strong evidence that increased use of evidence based, life sustaining therapies and performance measures have a significant impact on the outcome of patients with HF ( BMC CV Disorders 2016;16:195)). Recent data continues to show that life-saving drug and devices are underutilized (Eur Heart J 2009; 30:2493, Circulation 2010; 122:585, JACC 2016; 67:1062) indicating the need for education and incorporation of recent guidelines by clinicians (Circulation 2017;136: e137).

The development of biomarkers and imaging modalities has provided clinicians with important tools for diagnosis and assessment of prognosis. There is however a great need for education regarding an effective use of these new diagnostic modalities (Nature Reviews Cardiology 2012; 9:347). HF is the leading cause of hospitalizations and management of hospitalized patients is complex and challenging (Crit Path Cardiol 2015; 14:12). Valvular heart disease is an important cause of HF and effective therapy has been underutilized (Ann Thorac Surg 2010; 90:1904).

Atrial fibrillation (AF) is common in patients with HF and is the leading cause of cardioembolic stroke. A number of new agents have been added to the therapeutic options for prevention of thromboembolic complications in patients with AF, yet in spite of their proven efficacy approximately half of eligible patients remain untreated (JACC 2016; 67:2444).

Pulmonary hypertension (PH) is a major cause of right ventricular failure and an increasing cause of death. Delayed diagnosis and underutilization of effective therapy lead to poor outcome (JACC 2015; 65:1971).

The diagnosis of cardiac amyloidosis is often delayed because the symptoms vary. It is critical to diagnose this condition early and characterize the various types of the disease which are treated differently. (Curr Probl Cardiol 2018;43:10)

Recent data have shown that drugs and devices that have been proven beneficial and are recommended in recent practice guidelines, are underutilized (JACC 2016; 67:1062), at the same time non-evidence-based implantation of expensive devices has been shown to be common (Sana M, et al JAMA 2011; 305:43). Recent introduction of cardiac assist devices provides opportunity for improvement of quality of life and prolonged survival in patients with advanced HF, inappropriate and delayed referral for this procedure often results in poor outcomes (Eur J Heart Failure 2017;19:595).

Establishing educational initiatives such as this program should help to reduce practice variability, eliminate gaps between guidelines and practice and improve the outcome of patients with HF (J Clin Med Res 2014; 6:173)
TARGET AUDIENCE
This program has been designed to provide cardiologists, internists, primary care physicians, pharmacists, nurses and other healthcare providers with the necessary information to increase knowledge with the goal of improving the care of patients with HF.
FACULTY DISCLOSURE
It is our policy to ensure balance, independence, objectivity and scientific rigor. All persons involved in the selection, development and presentation of content are required to disclose any real or apparent conflicts of interest. All conflicts of interest will be resolved prior to an educational activity being delivered to learners through one of the following mechanisms 1) altering the financial relationship with the commercial interest, 2) altering the individual's control over CME content about the products or services of the commercial interest, and/or 3) validating the activity content through independent peer review. All persons are also required to disclose any discussions of off label/unapproved uses of drugs or devices. Persons who refuse or fail to disclose are disqualified from participating in the CME activity. Participants will be asked to evaluate whether the speaker's outside interests reflect a possible bias in the planning or presentation of the activity. This information is used to plan future activities.