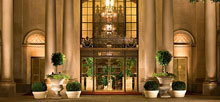 Millennium Biltmore Hotel
Los Angeles
Downtown Los Angeles, California

SYMPOSIUM INFORMATION

>General Information
>Faculty
>Program/Schedule
>Accreditation/CME Surveys
>Registration
>Hotel Reservations
Supported by:
GOOD SAMARITAN HOSPITAL
Los Angeles, CA

Officially Endorsed by:
THE HEART FAILURE SOCIETY OF AMERICA

Affiliated With:
INTERNATIONAL ACADEMY OF CARDIOLOGY




Related Conferences:

22nd Annual
Heart Failure 2018
Update on Diagnosis and Therapy
April 21, 2018

COURSE DIRECTOR
Uri Elkayam, MD, FACC
CO-DIRECTOR
Anil K. Bhandari, MD, FACC
SUPPORTED BY
GOOD SAMARITAN HOSPITAL
Los Angeles, CA
OFFICIALLY ENDORSED BY
THE HEART FAILURE SOCIETY OF AMERICA
AFFILIATED WITH
INTERNATIONAL ACADEMY OF CARDIOLOGY

COURSE OVERVIEW
The 22nd Annual Heart Failure Symposium "Heart Failure 2018: An Update on Therapy" will be held on Saturday, April 21, 2018 at the historic and luxurious Millennium Biltmore Hotel in Los Angeles. Continuing our tradition, this year's program provides a comprehensive update on the prevention, diagnosis and management of heart failure (HF). The program includes lectures presented by experts combined with interactive discussion with faculty. The extensive list of topics includes latest information on the management of hyperlipidemia, prevention of HF in patients with diabetes, management of volume overload, new drugs for the treatment of acute and chronic HF as well as pulmonary hypertension, management of electrolyte abnormalities in HF, remote hemodynamic monitoring for prevention of hospitalizations, diagnosis and management of HF with preserved ejection fraction, use of electrophysiological and cardiac assist devises, radiofrequency ablation for treatment of ventricular arrhythmias and percutaneous treatment of native and prosthetic valves. The 2018 program has been designed to provide a high level and clinically relevant update with a goal of improving the care of patients with heart failure.

REGISTRATION INFORMATION
Online registration is NOW OPEN .

>Registration

LOCATION and ACCOMMODATIONS
Millennium Biltmore Hotel
506 S. Grand Avenue
Los Angeles, California, 90071
Reservations: 800-245-8673
Phone: 213 624 1011
>www.millenniumhotels.com

The Millennium Biltmore Hotel has been the premier choice for celebrities, presidents and dignitaries for nearly 90 years. Few Los Angeles hotels boast the ideal locale and sumptuous comforts this luxury hotel has to offer. Situated at the heart of L.A's vibrant cultural district, the hotel is just steps away from major attractions, such as L.A. Live, the Ahmanson Theatre, Walt Disney Concert Hall and Dodger Stadium.
HOTEL RESERVATIONS
Reservation Deadline: March 23, 2018. If your reservation is not received prior to cut-off date, reservations will only be accepted subject to availability. Please specify that you plan to attend the 22nd Annual Symposium - Heart Failure 2018 so you can receive our special course rate. A limited number of rooms have been reserved for course participants and will be reserved as requests are received.

>More Hotel Information

CANCELLATIONS
Because of advance planning requirements, a full refund less a $50.00 processing fee will be given if you cancel. Please cancel in writing and postmark by March 22, 2018. No refunds will be given after March 22, 2018.

FURTHER INFORMATION
Complete Conference Management
3320 Third Avenue, Suite C
San Diego, CA  92103

Phone 619-299-6673
Fax 619-299-6675
info@ccmmeetings.com

>www.ccmmeetings.com